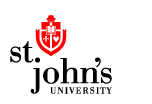 Discover New York - Science
American Museum of Natural History
"Discover and explore the wonders and diversity of the natural world, the cosmos, and human culture."
The Hayden Planetarium
"...bringing the frontier of astrophysics to the public via exhibitry, books, courses, lecture series', and on-line resources."
New York Hall of Science
The New York Hall of Science is New York City's only hands-on science and technology center. The Hall (located in Queens) features more than 225 hands-on exhibits.